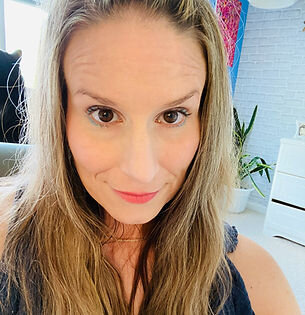 Kim's Bio
Psychotherapist
And the day came when the risk to remain tight in a bud was more painful than the risk it took to blossom.
Anais Nin
In this moment you are precisely where you are meant to be, for now. You have more strength and power than you may realize. My life's purpose is to help you see hope again. Hope is waiting somewhere, perhaps this moment it seems otherwise . One of my greatest joys is to help you get back to a platform of hope. I have over 15 years experience working as a clinical psychologist. I have worked with young children and parents, teenagers, couples, adults and even other professionals in the helping field. I have rich knowledge and experience working with those struggling with the disease of addiction in both Inpatient and outpatient environments. I obtained my masters in clinical psychology in 2006 from Madonna university.I have advanced certification in the field of substance abuse and addiction.
I am gifted in helping adults who are suffering from trauma, grief, issues with codependency, family and friends who fear what might become of a loved one battling addiction, recovery from low self esteem and narcissistic abuse survivors. I enjoy mostly working with women who believe brokenness has seized them. I know I love what I do when I observe major growth and have the exciting g opportunity to say in the moment ,Wow! You are transitioning into exactly what you once believed to be impossible. You don't forget moments like those.
I see myself as a eclectically minded clinician. Cookie cutter ideals and notions of one size fits all are not within my wheelhouse. Every human is unique and there is no correct or wrong approach to providing quality therapy. It is alright to not know the answers to things. I see each of you as special and I am grateful for each person I've worked with.
Treatment Modalities:
ACT
CBT
DBT
EFCT
Psychodynamic
Populations:
Adolescents
Adults
Couples
Special Interests:
Women's Issues
Trauma
Addiction
Family Systems Issues
Anxiety
Depression
Insurances I accept:
BCBS, BCN, Cofinity.
Contact:
Kimberly Schumacher, MS, LLP-(734)502-9022
Email: kjmind81@yahoo.com