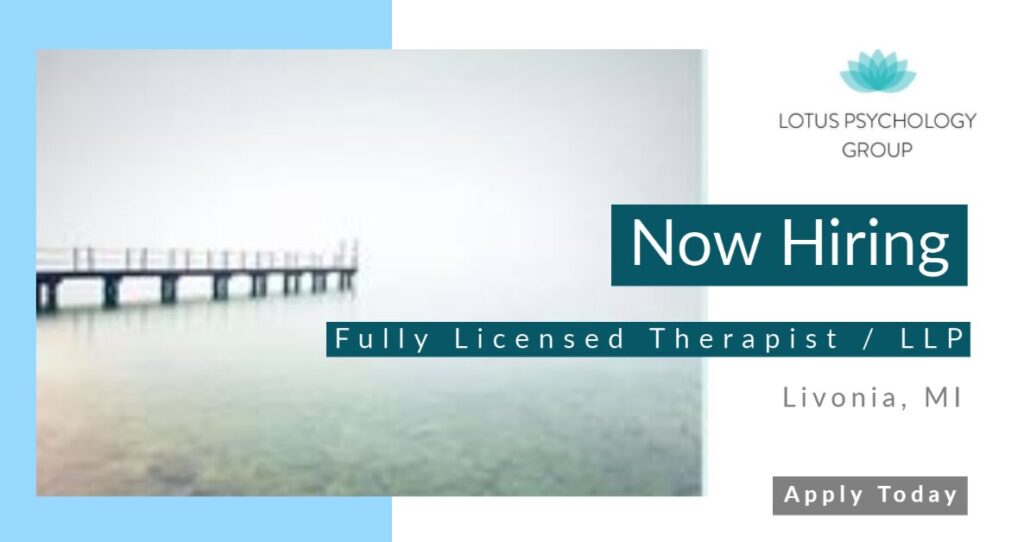 Seeking experienced Fully Licensed Therapist or LLP to provide counseling, testing, and evaluation services for children, adolescents, and adults at Lotus Psychology Group.
Work with a dynamic, busy, private outpatient mental and behavioral health team in Livonia, Michigan.
Ideally this role will work 25+ hours per week with a flexible schedule. Prefer someone with referral sources and established caseload.
Our multidisciplinary team of therapists have been in practice for approximately 5-10 years and have had previous private practice and agency experience.
Qualified applicants can apply by submitting their resume to our email below.