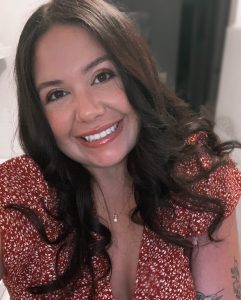 Limited Licensed Professional Counselor
Master of Arts degree in Clinical Mental Health Counseling is from the University of the Cumberlands.
I have experience working with individuals diagnosed with: Autism Spectrum Disorder, GAD, ADHD, MDD, PTSD, Bipolar I & II, Schizoaffective: Bipolar type, Borderline Personality Disorder, Alcohol Use Disorder, Cannabis Use Disorder, Suicidal Ideations, past Abuse and Trauma. I use my skillset in person-centered and cognitive behavioral therapy (CBT) to help clients build from the skills they currently possess and create new coping skills to use independently and successfully in their lives.
Counseling is a step towards knowing and understanding yourself deeper. The counseling process provides individuals with assessment, diagnosis, psychoeducation, skill building, problem solving, and the guidance to develop and implement goals from a treatment plan that was co-created by counselor and client. I provide an environment that is enriching, trusting, respectful, compassionate, empathetic, and free of judgment and biases. I believe that we all have the self-awareness to navigate through personal issues and times of emotional unbalance in our lives. I use active listening, empathy, and validation to ensure clients feel validated and heard. I work to empower clients to make healthy change in their everyday lives to bring back emotional balance and stability.
Cognitive Behavioral Therapy
Mindfulness-based Cognitive Therapy
Psychodynamic
Person Centered
Children & Adolescents
Adults
ADHD
Anxiety
Depression
Dual Diagnosis
LGBTQIA+
Mood Disorders
Substance use
Trauma
Women's Issues
Aetna, BCBS, Cigna, Cofinity, Priority, Optum, UMR, United